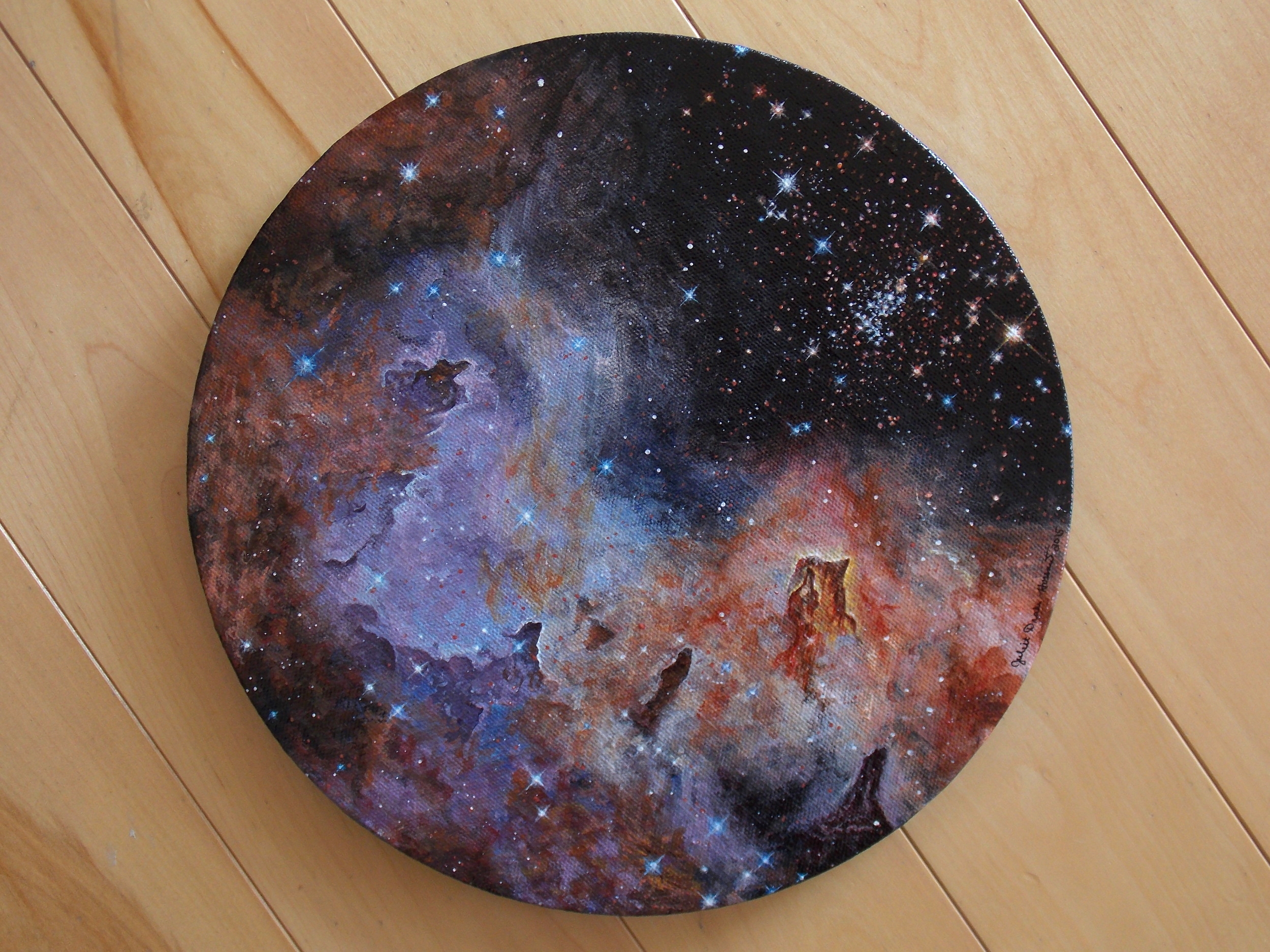 "Cosmos"
Acrylic on canvas, 2015 ~ by Juliet Drake Hossain
A gift for my husband on his 35th birthday. The inspiration is an image of the Westerlund 2 cluster, as captured by the Hubble Space Telescope.
"A Selection from Romeo and Juliet Playing Cards"
Original digital design, 2015 ~ by Juliet Drake Hossain
This design features three images from my custom playing card deck (now in development) titled "The Bard Plays Cards: Romeo and Juliet." The middle image shows the back design of the cards; to the left is the Queen of Hearts (Juliet); to the right is the King of Spades (Romeo). The background image is from the title page of the Second Quarto. I have layered the design so that the three cards appear to be resting on top of the Q2.