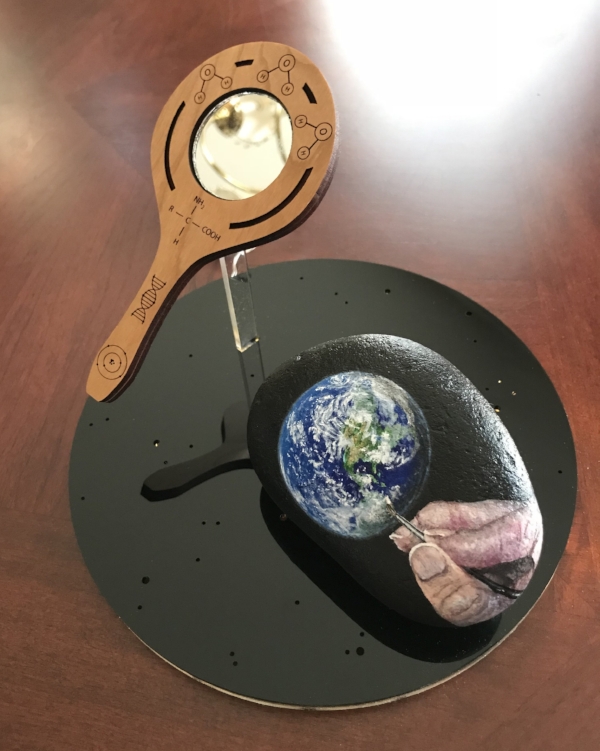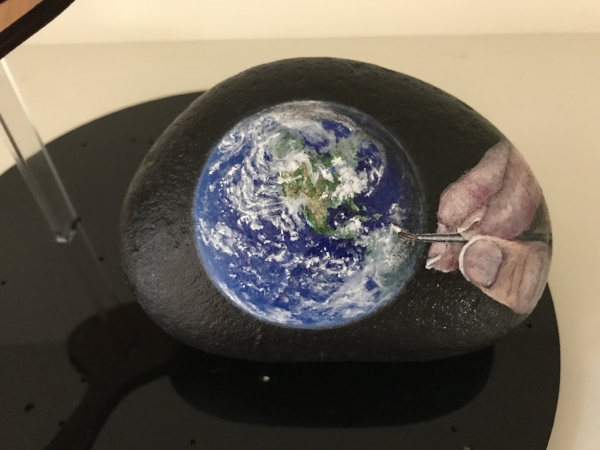 "Self Portait of the Sentient Earth"
Laser cut and engraved cherry hardwood, clear and black acrylic, and acrylic painting on rock. This piece was particularly satisfying, as I combined my new vector design skills with fine art painting to realize my vision.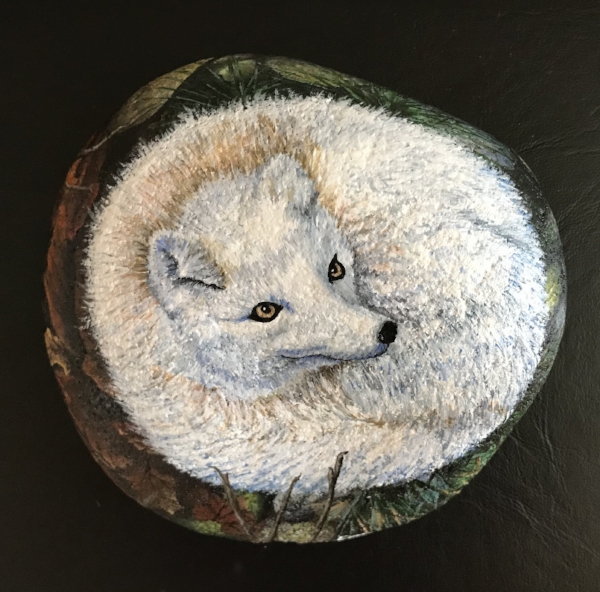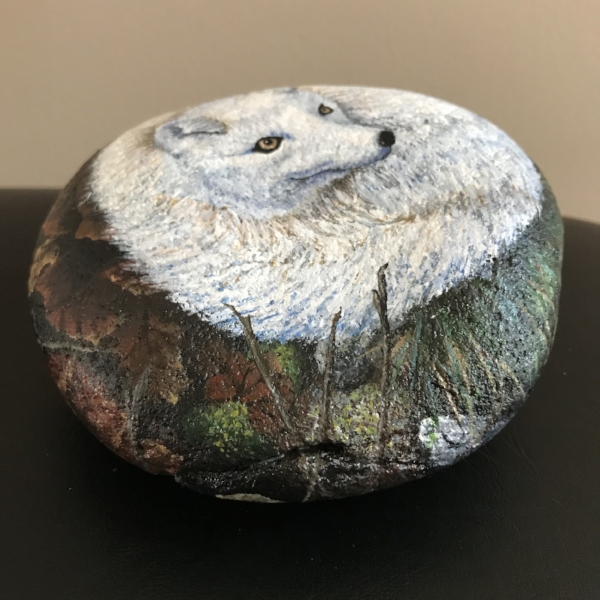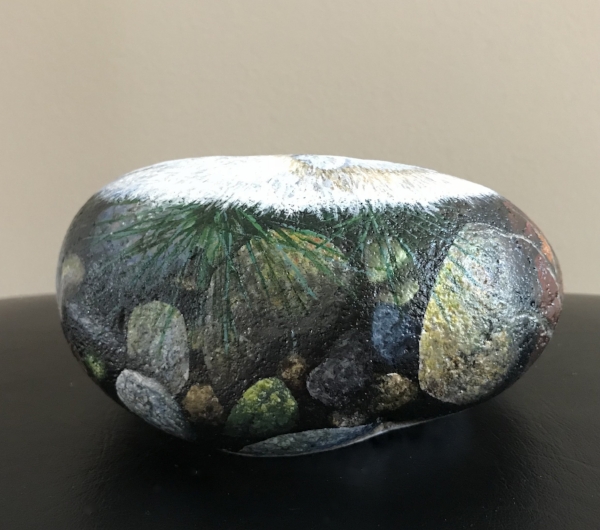 "Arctic Fox"
This piece was painted for the "Arts on the Boulevard" winter exhibit, 2018.
"Sunflower," "Landscape," "Nebula"
These three demo rocks were created for a rock painting workshop I taught through the Voorhees Arts Council.