"Before We Remember" wins First Place
In January of 2019, I had the honor of winning first place at the Medford Arts Center's "Face and Places" Juried All Media Exhibition.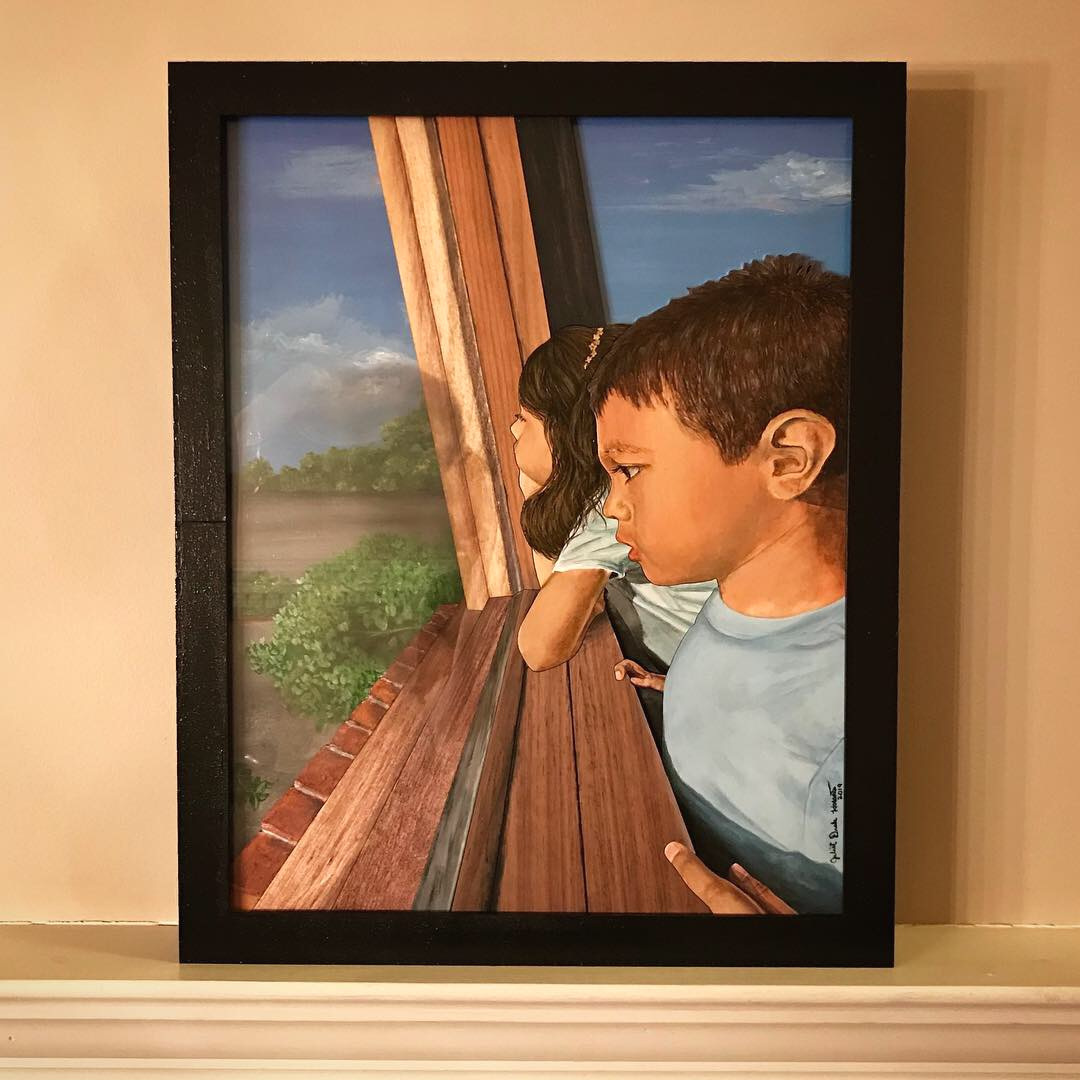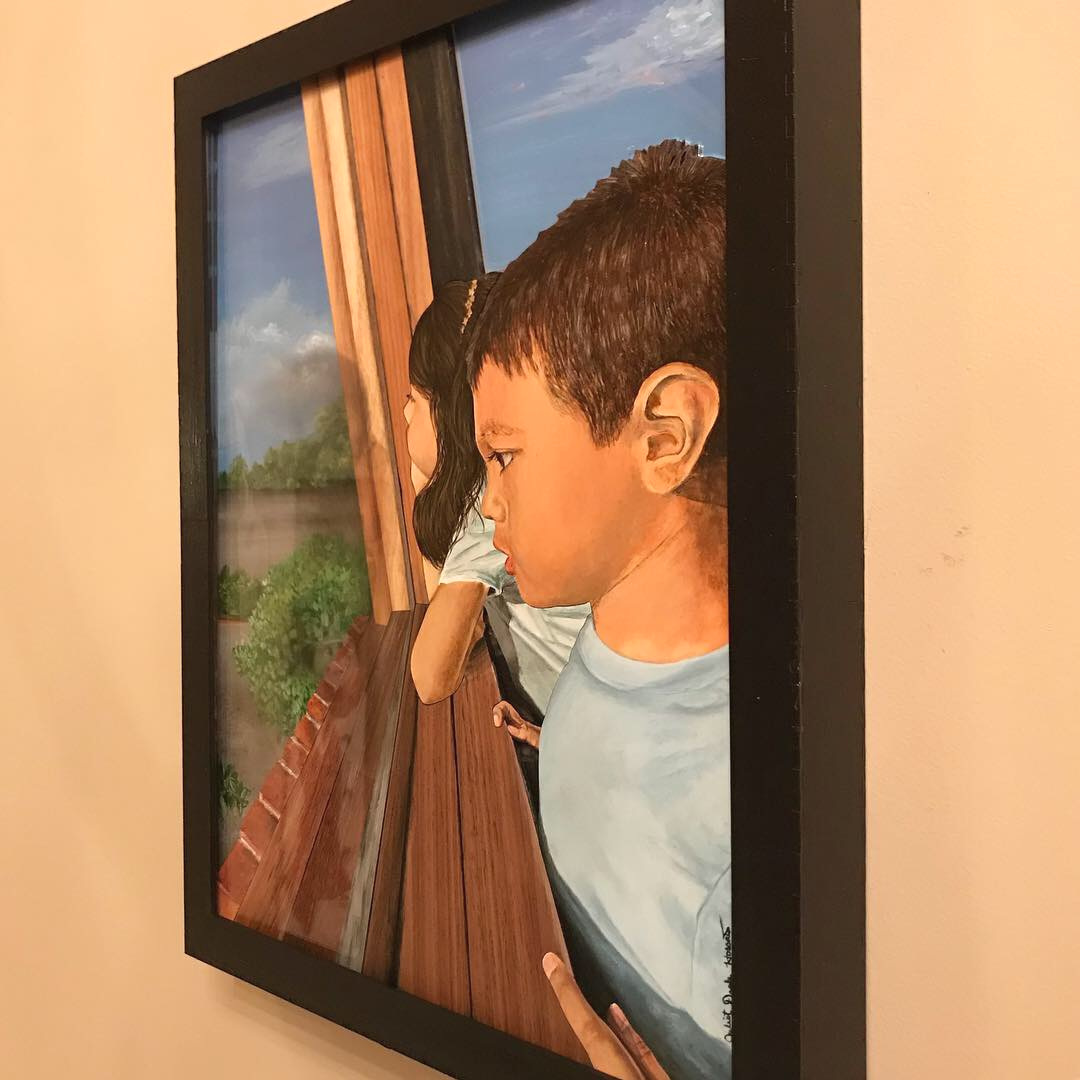 "Before We Remember"
16"x20" mixed media (acrylic on canvas with various woods — maple, walnut, cherry and birch, with clear acrylic for the window insets).
This piece launches 2019, and sets me on a complex path of fine art painting fully integrated into laser art. I hope the image strikes you in some way. To me, it represents the memories we create as children, which can be so brilliant at the time... but then they simply dissolve into the past.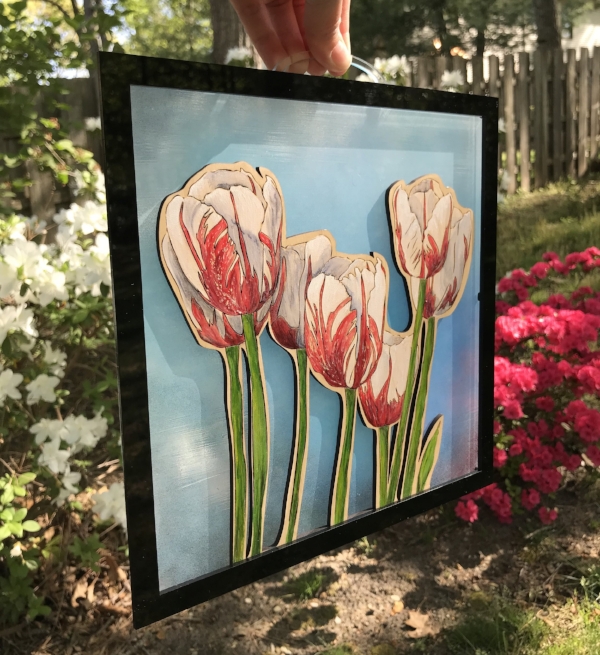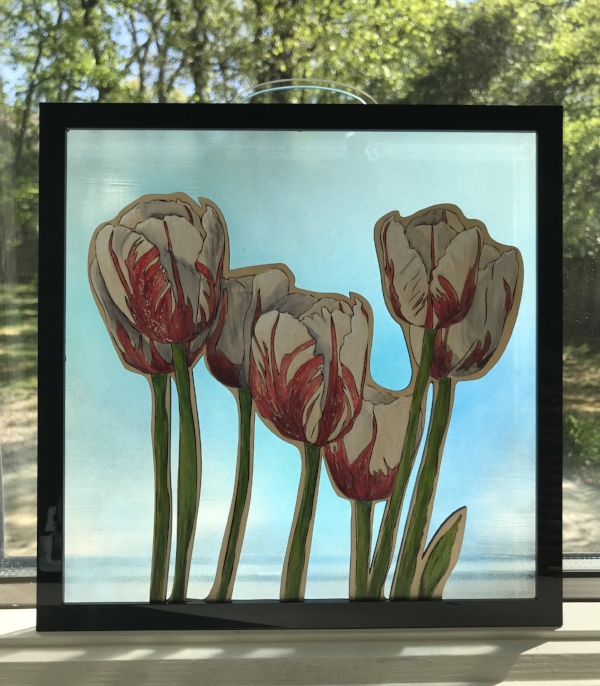 "Mother's Day"
Tulips always make me think of Mom! Mixed media: acrylic, maple, enamel, acrylic paint.
This piece won first place at the Gibbsboro Pop-Up Art and Photography contest, and was featured by Glowforge on Facebook and Instagram.
—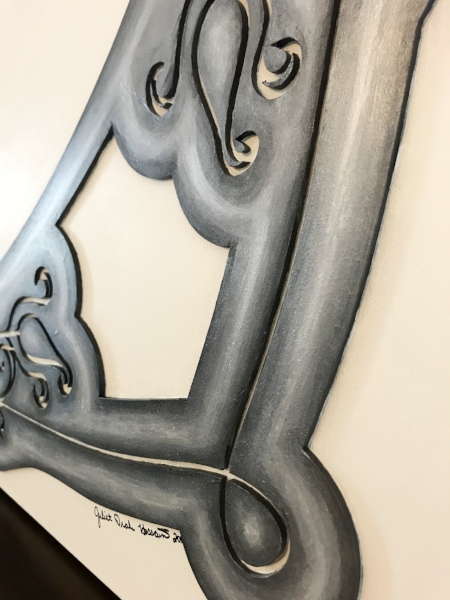 "Celestial Orchids"
One of my largest pieces to date, this 4'x4' commission features acrylic on canvas and wood.
—